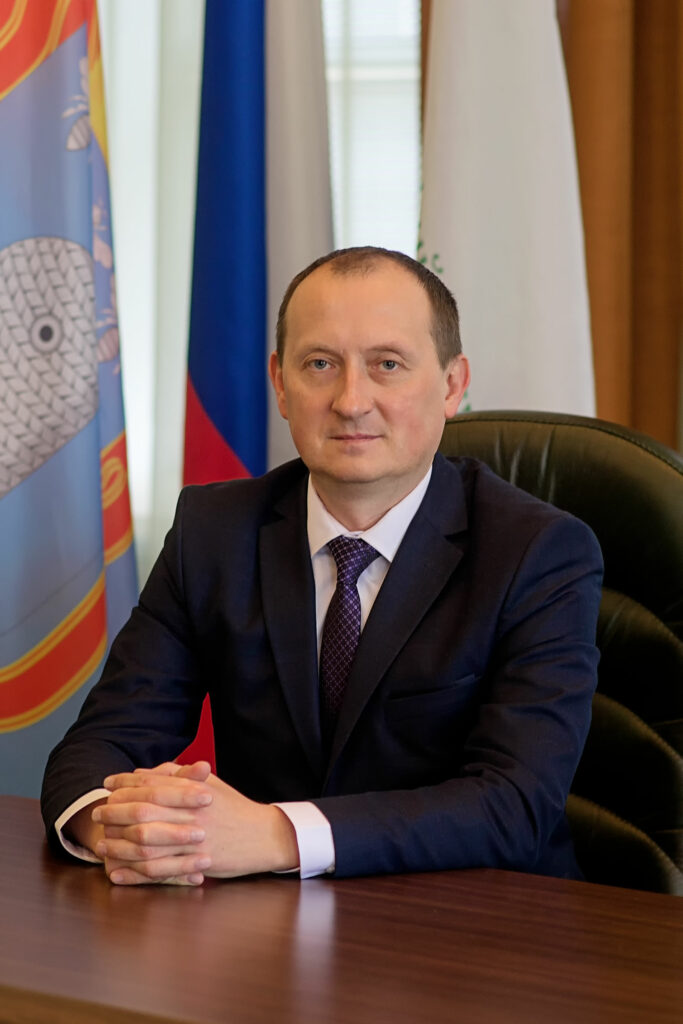 Zhidkov Sergey Alexandrovich – Doctor of Economics, the Aacting Rector of Michurinsk State Agrarian University. Sergey Alexandrovich is the head of one of the most famous agricultural universities in the country. S.A. Zhidkov sets promising purposes for himself and the staff of the educational institution: increasing cooperation with the regional government, continuing the work on starting the new promising courses and areas of of training for the agro-industrial sector, encouraging participation of scientists in large grant programs, which will improve the innovative potential of the university.
The university expanded the list of educational services, having received the right to train staff in 5 new areas of training in 2019-2021 years.
Together with the management of the higher educational institution, S.A. Zhidkov conducts extensive research work, introduces new educational technologies based on the use of electronic teaching methods and computer modeling in the agro-industrial complex.
The results of his work have been highly estimated and S.A. Zhidkov was awarded with a certificate of honor from the Tambov Region Department of Agriculture, the Letter of Gratitude, and the Certificate of Honour from the Ministry of Agriculture of the Russian Federation.
Michurinsk State Agrarian University actively develops, starting the new areas of training, putting into operation unique laboratory facilities, developing and implementing promising scientific projects in the sphere of agro-industrial complex. This is a great merit of the entire staff of the educational institution.