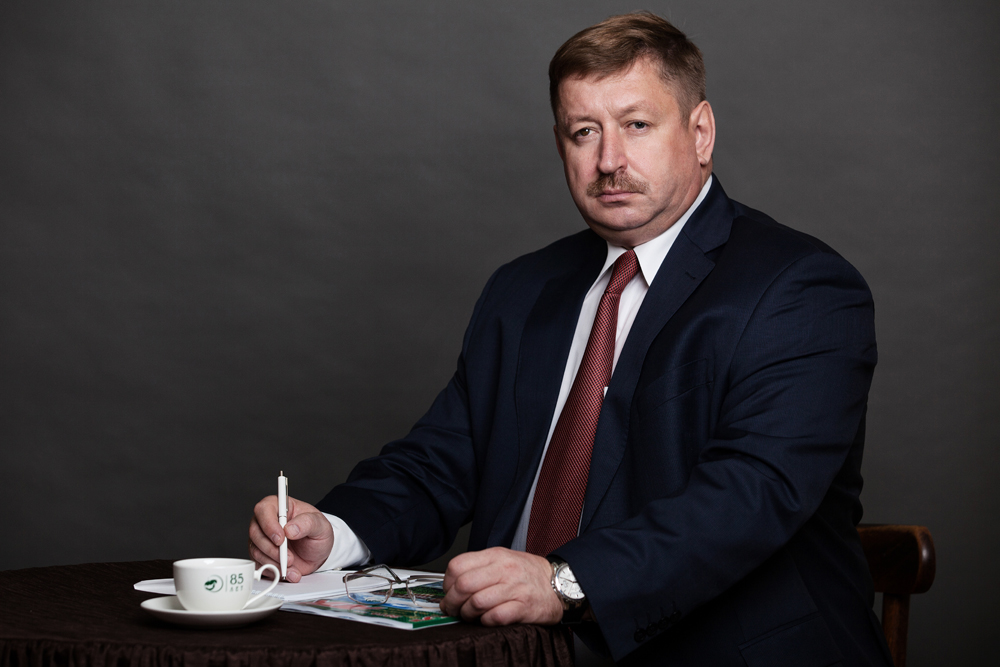 Babushkin Vadim Anatolʻevich – Doctor of Agricultural Sciences, Professor, Rector of Michurinsk State Agrarian University. Vadim Anatolʻevich is a head of the school of science "Improving breed composition, fertility and farm animal breeding technology". He is one of the co-supervisors of work carried out within the framework of the technology platform "Technologies in food and processing industry in agribusiness – healthy food". He is in charge of the United Dissertation Council at Michurinsk State Agrarian University D 999.062.03 for defending Candidate and Doctorate theses on specialities: 06.02.07 – farm animal breeding, selection and genetics (agricultural sciences); 06.02.10 – small animal science, technology of livestock products processing (agricultural sciences).
At the beginning of May 2017 the head of the administration of Tambov region Alexander Nikitin presented to the rector of the only agricultural higher education institution in the region Vadim Babushkin the badge «For labor achievements» which is a reward for outstanding achievements in science, education, economy, culture and other directions of activity. At the end of 2017 Vadim Anatol`yevich was awarded the silver medal «For contribution to the development of agribusiness in Russia» by the Ministry of agriculture of the Russian Federation.
Michurinsk State Agrarian University is actively developed, opening new directions of training, using unique laboratory facilities, devising and realizing promising scientific projects in the field of agribusiness. This is a great achievement of the entire staff of the educational institution under the management of the rector Vadim Babushkin.